Our first installment in our March special, on a topic requested by Sean Carney.

When I initially came up with the idea of doing a bunch of themed drawings for the month, it was to keep myself from resting on my laurels and to make sure that I would try something a little different. I think you'll agree with me when I say that the following definitely counts as 'different':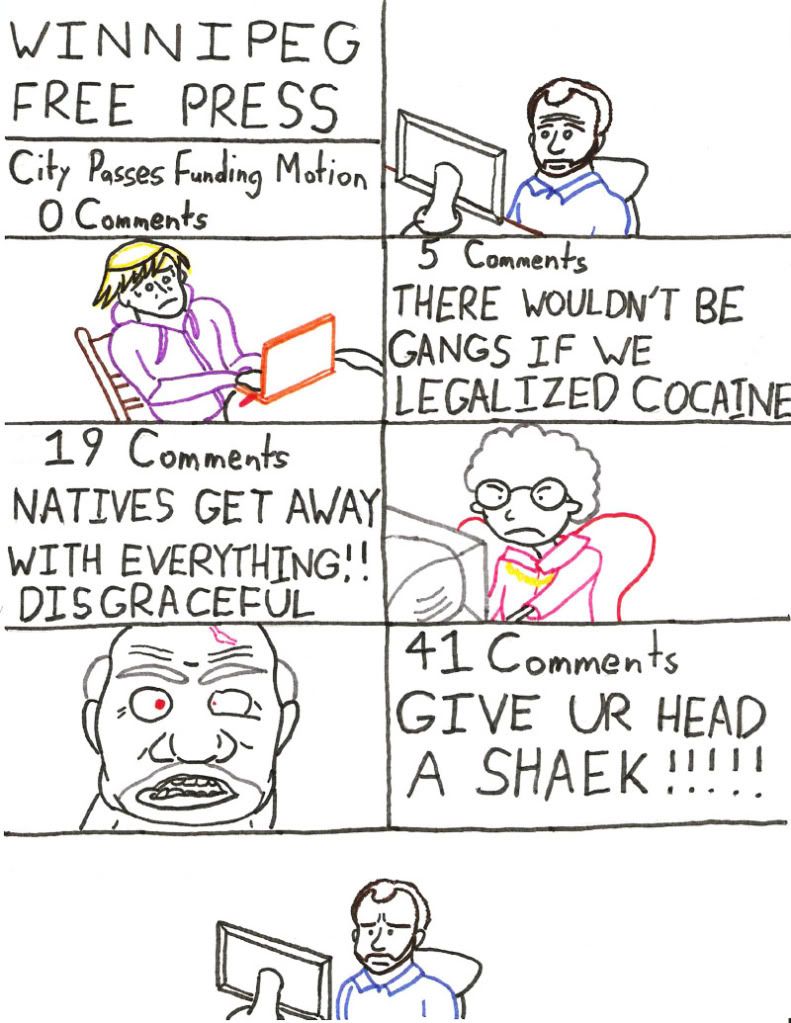 Ha ha ha ha, oh man, Free Press commenters. Bless your complete and perpetual collective lack of self-awareness!

It took longer to get that done than I'd originally intended, but I hope you find it enjoyable nonetheless. On to the next challenge! And I have a column due to be published in this week's Uptown Magazine, so whether or not I actually get any drawing done you guys are guaranteed to hear from me within a few days because I am shameless and self-congratulatory. Hey, if it's good enough for second-wave Daffy Duck, it's good enough for me!