You thought I was kidding, didn't you? Man, you really don't know me at all.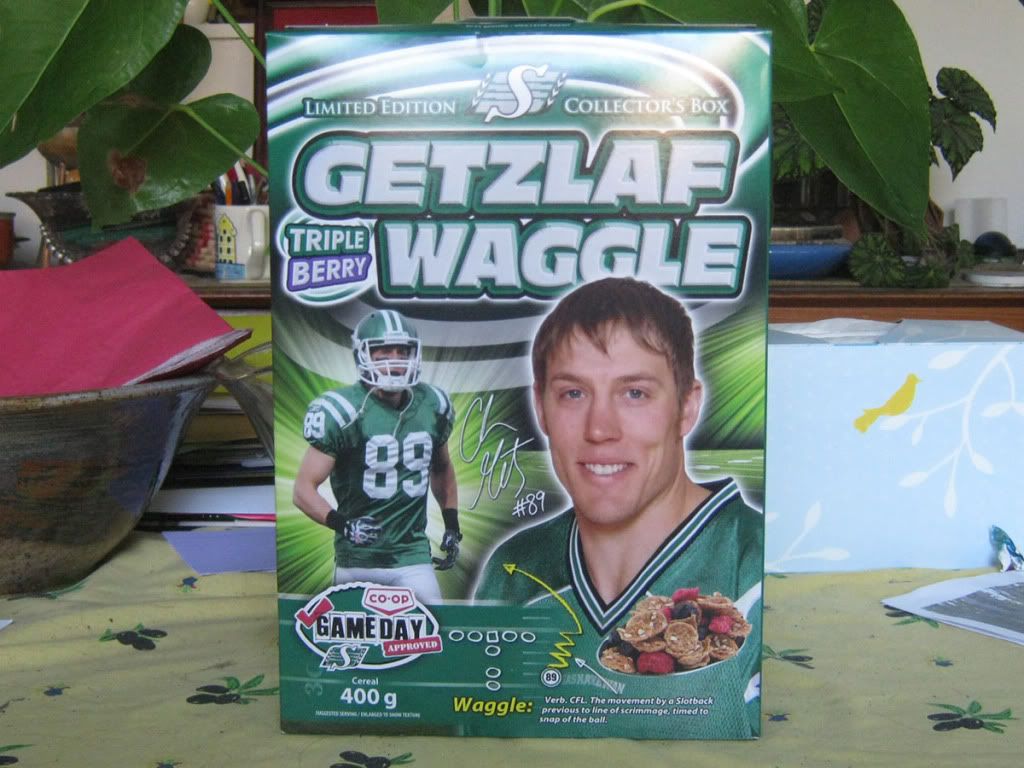 Yes, the last time I was out Virden way, I saw this in the Co-Op for the first time; the idea of this being a real thing made me laugh, and its proceeds go to helping children not die, so I bought a box and brought it back with me. Why not, right? One can't help but be a little bit curious about what it might taste like, especially given a name like 'Waggle'.

Saskatchewan Roughrider-themed cereals are apparently an ongoing theme out west in Rider Nation (Virden, Manitoba being far enough west to count); this -- I am just learning all of this now -- this is the third straight annual player-branded Saskatchewan Roughrider cereal, behind Andy Fantuz's Fantuz Flakes in 2010 and Darian Durant's Dari-Os last year. With Fantuz having since moved to the Tiger-Cats, and with all three players expected to play in this week's upcoming Riders-Ticats game, media have dubbed the contest "the Cereal Bowl". Sports are great, man.

Interestingly, I've yet to encounter Winnipeg's franchise foodstuff while out and about around town; either the original product run wasn't a large one or the barbecue chips are just that popular, because they seem to have disappeared as quickly as (alas) their namesake did.

Amateur rebranding exercises aside, of course: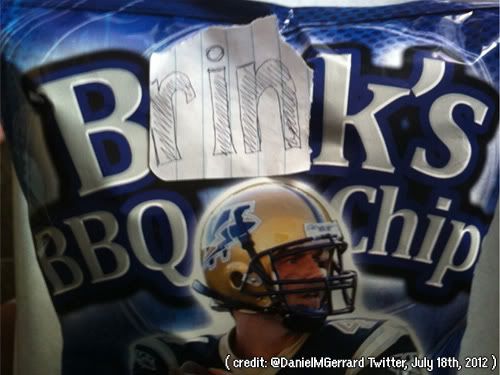 we're never winning a grey cup ever again, are we

But enough preamble! Let's get down to business, and by 'business' of course I mean 'looking at the box and then eating the cereal'.