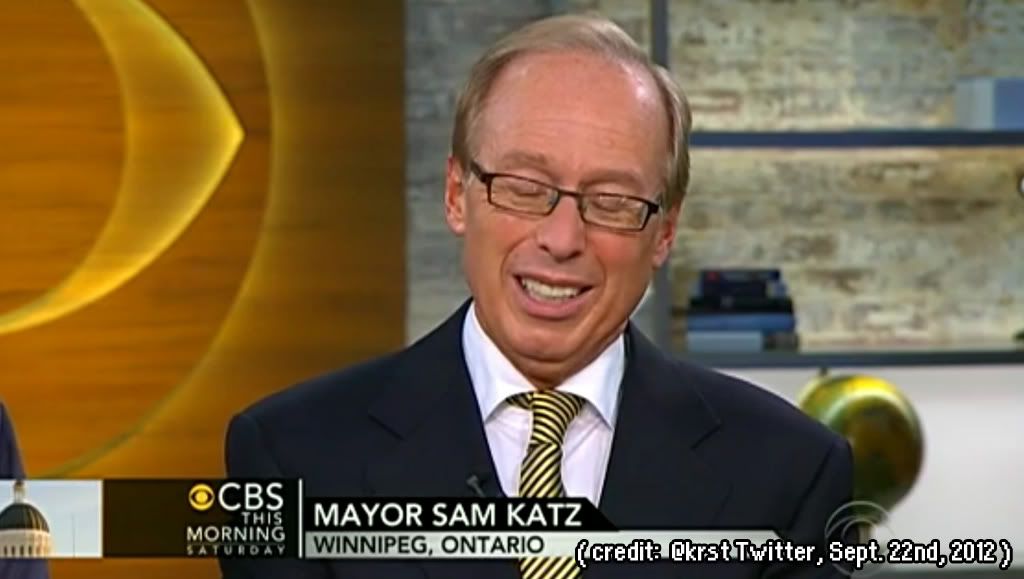 It's been that kind of a September for everyone, I'm afraid. [via]

I think we'll have to save the adventures of our dear beloved Mayor for another post entirely; for one thing, a list of his recent pitfalls and pratfalls is more than enough content to fill an entire ManLinkWeek segment by itself, and for another thing, we as a city can't go two or three days around here right now without something else making the list. ("He bought a what? From who? Ha ha, okay, but seriously. That's not real, is it?")

As for me, I'd obviously hoped to have this blog post up earlier than this, but the last half of this month has been a whirlwind -- partially from taking on a short-term second position, and partially from preparing to take off to Regina this weekend. That's right! By the time you read this I'll have traversed the highway to hell Saskatchewan's capital city, six- or seven-odd hours yonder thataway. And why am I, with my brother and a buddy in tow, going out there? For a video games tournament. I recognize that this sounds like an insane thing to spend thirteen-ish hours of weekend on the highway for, but A) their guys have driven out to support our guys before, so we want to show their first event some love, and B) you always knew I was crazy.

So let's do this! ManLink...ThirdofaMonth...ish oh screw it whatever Activate!