I checked my mail today, oh boy.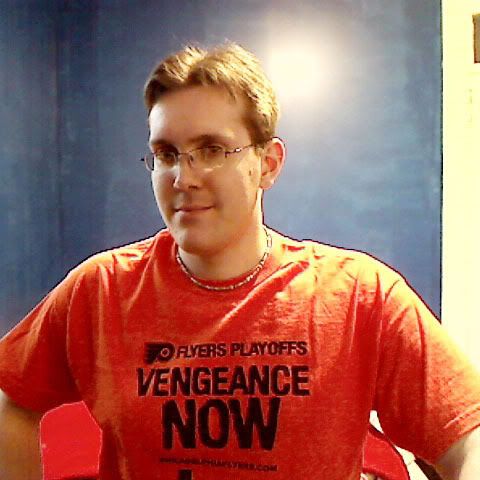 It came! It's
here
!
Nicholas Eckert is a terrific human being, and I owe him, if nothing else, a nice postcard of Winnipeg that doesn't have a stupid cartoon mosquito on it. Thanks, Nick! I don't know if you heard, but I live in a city that kind of doesn't have an NHL team these days; I'll have to find
some
goofy local item to show my appreciation.
I know I've been over this before, but
man
I love this slogan. I don't know whether I'm going to wear this shirt or frame it.
The Jon Spencer Blues Explosion - Orange
(
Orange
, 1994)
[
buy
|
site
|
info
|
myspace
| surprisingly interesting
mtv article
]
VENGEANCE NOW