Hello and a Labour Day Weekend to you! Custom would normally dictate here that I write "a good Labour Day weekend" or "a happy Labour Day weekend", but then I'd be lying. (Whoof.)

It's been that kind of a week all around, really, so -- much as I've done my best to put it off and enjoy the weekend -- it's time to roll up our collective sleeves and tackle the tales of the last seven (business) days. Welcome back to ManLinkWeek!

[ CBC Manitoba: Questions arise over old fire hall put up for lease ]
[ CBC News Player: Fire hall lease questioned ]
[ CBC News Player: Fire chief on land swap ]
[ Observations, Reservations, Conversations: The Number 12 Fire Hall on Grosvenor in River Heights ]
[ Anybody Want A Peanut?: Firehall land swap absurdity ]
[ Slurpees & Murder (Uptown Magazine): Welcome to the fire sale, or: Do you believe in magic? ]
[ The Great Canadian Talk Show: Thursday August 30 2012: Fire Chief's verbal agreement for land swap with Mayor Katz' business partners? Well, it's in writing. ]
[ Winnipeg Free Press: What's the deal with fire halls? ]
[ Winnipeg Sun: It's a failure of leadership ]
[ Observations, Reservations, Conversations: Fire Hall Redux ]
[ The Black Rod: The Winnipeg fire hall scandal dissected ]
In the spirit of the back-to-school season, here's your assignment: given all of the details revealed thus far, explain the City of Winnipeg's land swap arrangement in a way that doesn't make everyone involved or related to the story sound incompetent, or corrupt, or both. If you read everything about the story and find such a task impossible, don't feel discouraged; nobody working there can figure out a way to do it either. When seven senior administrators have to huddle together to get their story straight, and then call a joint news conference to swear that everything is fine, everything is not fine.

(Extra credit if you can even halfway justify the City giftwrapping and giving away prime undeveloped riverside property after telling all non-Shindico inquiries that the land will not be sold. Not suspicious in the slightest, that.)

Everything revealed thus far about this case is absolutely shameful (particularly for the shamelessness of its principal players), and yet -- believe it or not -- this story is only going to get worse (!) as it builds to the eventual Council fait accompli whipped vote. I'm sure I don't need to tell you to keep your eyes on this one; I very sincerely doubt that you've read any of the available material on it and then thought, "well, I'm sure that this doesn't require any scrutiny."

If there is a single positive thing that can be taken away from any of the above, it is this: Sean Kavanagh is tremendous at his job, and whatever he drinks, you and I and all of us owe him two or three rounds of it.

Moving from fire to policing:

[ Facebook Notes: Artists being banned in "privatized" Assiniboine Park: call for community support ]
[ Progressive Winnipeg: To all those who have supported me in doing public street art in Assiniboine Park ]
[ Winnipeg Cat: AUGUST 27th, 2012 ]
oh for the love of

As a former busker myself -- part of the "street performer" class that administrative agencies pretend to want to incorporate -- I can confirm that busking is considered enemy activity by anybody who isn't getting a cut. I've been escorted from public spaces by private security for a wide variety of specious reasons -- never assume that a man wearing a uniform won't lie to you -- but I must say that I never had the pleasure of publicly funded police conducting the proceedings. (This may have been another 'ask' added since then, who knows.)

Still, if you're ever having a bad day and doubting your significance or worth in this cold and amoral universe we live in, just pick up an old acoustic guitar and walk into a public place where people congregate; you'll find that, even in this great big scary world of ours, there are apparently still very few things in this world as dangerous or as immediately pressing as a man or a woman with a guitar. It's almost strangely flattering, in a way.

Though the guitar in this description, of course, could be any instrument or outlet of expression; I know a young man entering McGill this fall on a full cello scholarship, doubtlessly a major future player in the venerable tradition of high-society Canadian classical music, and he was banned from the MTS Centre grounds and surrounding areas for one full year because he dared play a cello in a skywalk. The nerve of these undesirables! You have to be very careful of hardened criminals like these.

Anyway, if you aren't into that sort of trouble, just be aware going forward that performing art for change is now grounds for arrest in this city, and that three or four uniformed police officers will be deployed to corral anyone found in possession of sidewalk chalk. The Winnipeg Police Service: Building Relationships!

To be fair, of course, these are turbulent transitional times for the force; the ongoing selection process for the next Police Chief, in fact, has hit a snag because -- and you're not going to believe this, what are the odds -- an elected councilor strongly distrusts Phil Sheegl's approach to process. Huh! Curious.

Speaking of matters that have required police attention:

[ Winnipeg Free Press: Jets, Bombers plates hot items for thieves ]
[ CBC Manitoba: Jets, Bombers plates popular with thieves ]
See, you don't listen to me, this is what happens. This is what happens! We just can't have nice things.

[ Winnipeg Downtown Places: 330 Kennedy Street - HI Hostel ]
[ The Cranky Beer Blogger: A Reminiscence of Lo Pub ]
[ Winnipeg Free Press: Lo Pub, hostel see final patrons out ]
[ cenquist.com: RIP Lo Pub ]
[ greg.g: The Lo Pub will be missed ]
[ Winnipeg Free Press: Pub proprietor was feeling Lo, but hopes dream will rise again ]
We just... we can't have nice things.

[ Winnipeg Sun: Tiger cub dies at zoo ]
[ CBC Manitoba: Young Siberian tiger dies suddenly at Winnipeg zoo ]
[ CTV Winnipeg: Young tiger that died at zoo was part of species survival program ]
We just can't have ni--Jesus this city is depressing. Christ. Augh.

[ Global Winnipeg: Parking on an inch of green has Winnipeg drivers seeing red ]
[ Global Winnipeg: City backs down on boulevard parking tickets ]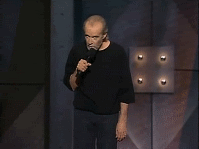 Winnipeg, I love you, but you're bringing me down.

Well, everything is terrible, there's your local news. Humour me as I grab from the out-of-town bag, just to find something positive to talk about:

[ InterlakeToday.ca: The future is here! ]
Filed under "making my life easier", the five newspapers under the Interlake Publishing umbrella have pooled their web presences to form InterlakeToday.ca and provide a single united portal for their combined regional content. So, hey, that's neat! That's the best thing I've seen all day.

Thank you for reading ManLinkWeek! I'll... try to find more upbeat content for the next one.