Today I threw a van's worth of stuff together, loaded it up and drove it across to my next place of residence. So I've already started the moving process and I'm already getting into the moving mindset, and with this moving mindset comes the impulse to turn things upside down and make sure you have everything.
Also: when I'm not steadily employed (and suddenly I'm not, as I mentioned last post), I tend to gravitate towards nocturnal patterns. I get myself good and turned around, stay up all night and then sleep through anything of importance when the sun is actually out.
So, since I'm going to be moving everything eventually, and since I'm going to be up all night tonight
anyway
, I decided that -- hey, why not? -- this will finally be the night I set up a spreadsheet on my computer to find out once and for all how many CDs I actually own.
Granted, I'm under the impression that I own quite a few, so this could be a bit of an undertaking. Also granted, I actually had a few different collections scattered about the house. But I dutifully compiled every music CD I own into one place, threw it onto my bed for now, and--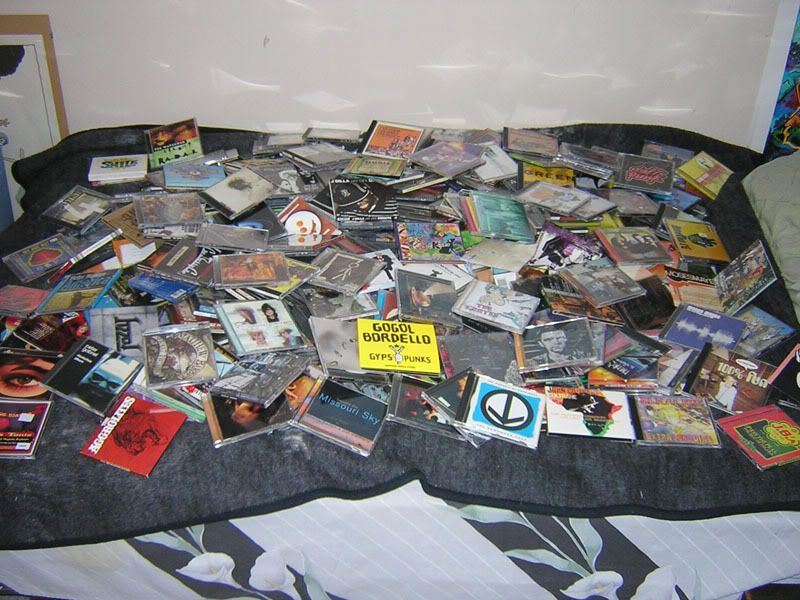 --
oh
. Huh.
Am I sure there are no computer CDs in there, nothing burnt, noth--no? No. Those are all actual legal music CDs. In fact, this picture is
only
my CDs -- I have significant collections of cassettes and records that I'm not piling in.
My. Well.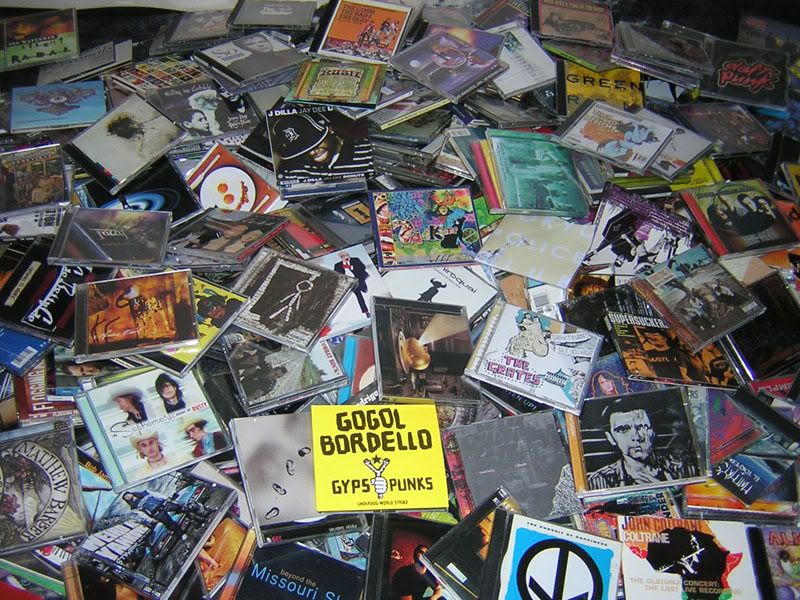 Then I guess I
do
own a lot of CDs. In retrospect, I shouldn't act like I'm surprised when I try to photograph the pile and the pile actually reflects the flash up along the wall and right to the ceiling.
Nor should I act surprised that the pile is actually seven or eight CDs deep at its thickest, and that's even after spreading it across an entire double bed.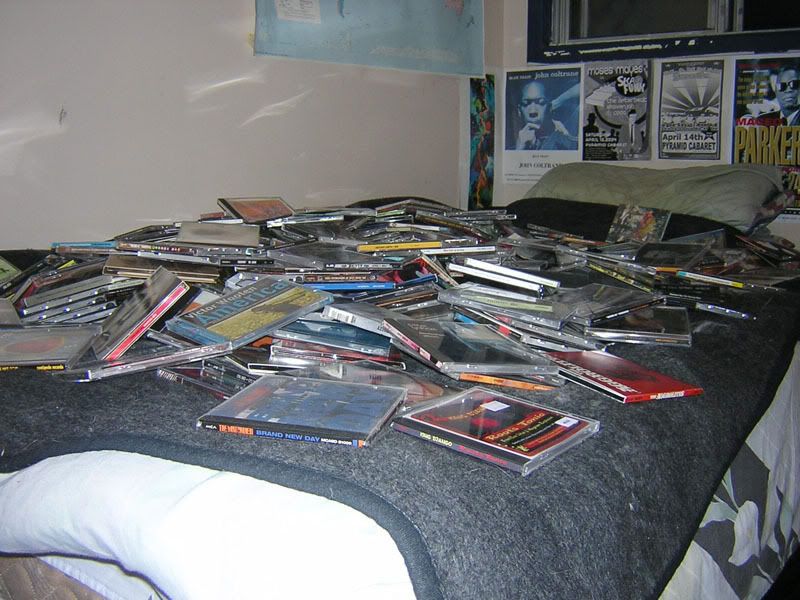 Nothing out of the ordinary!
And I
definitely
shouldn't act surprised that my cat is thoroughly unimpressed with the whole affair because the CDs have the gall to cover right where he would normally nap.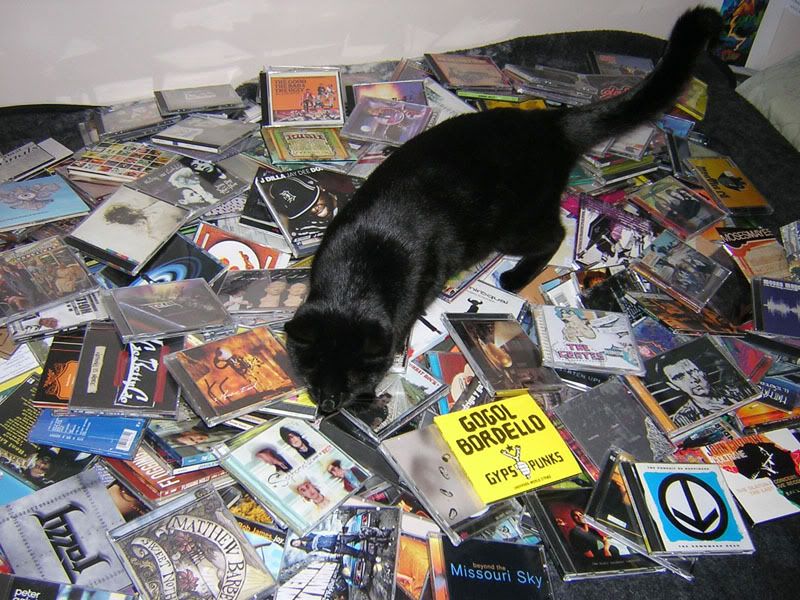 It can be said, at the very least, that I don't halfass it when I decide something needs to be done. It's a good thing I have nothing pressing to attend to tonight, or tomorrow... or...
Why
did I put all of these on my
bed
?
Lest you assume the whole thing will leave you out in the cold, reading public, fear not; since I'm going through every CD I own
anyway
, I'll see fit to grab a track here and there to throw up onto this fine site.
And don't feel bad about downloading whatever songs I put up; considering the pictures above, you should never let anybody tell you that music sharing stops people from purchasing CDs. If it
did
, my bed would currently hold ten CDs and a sleeping cat. Which would be a lot easier to move from one house to another, now that I think about it -- but alas. I am what I am.