You know, the title of my last post really wasn't intended to be foreshadowing. 'Something in the air', indeed.
No, when I laid that last message down, I distinctly remember being able to see farther than half a block away.
And yet: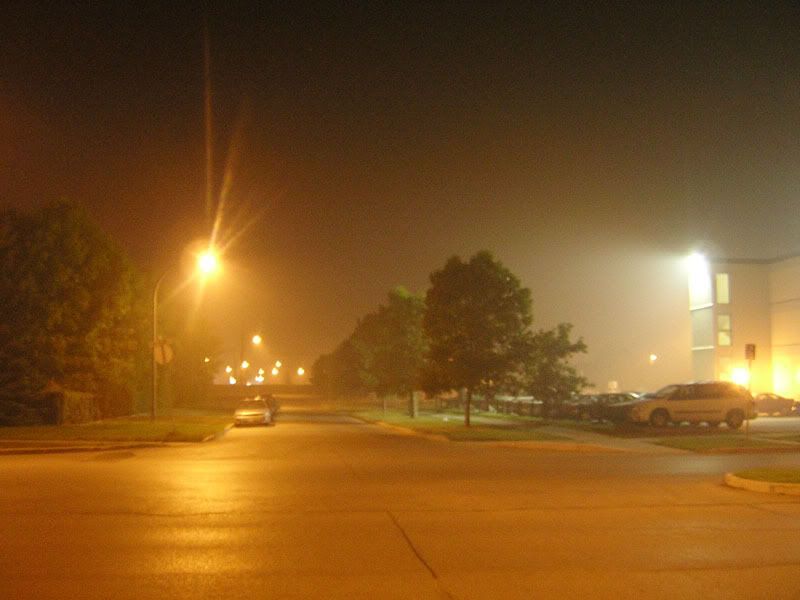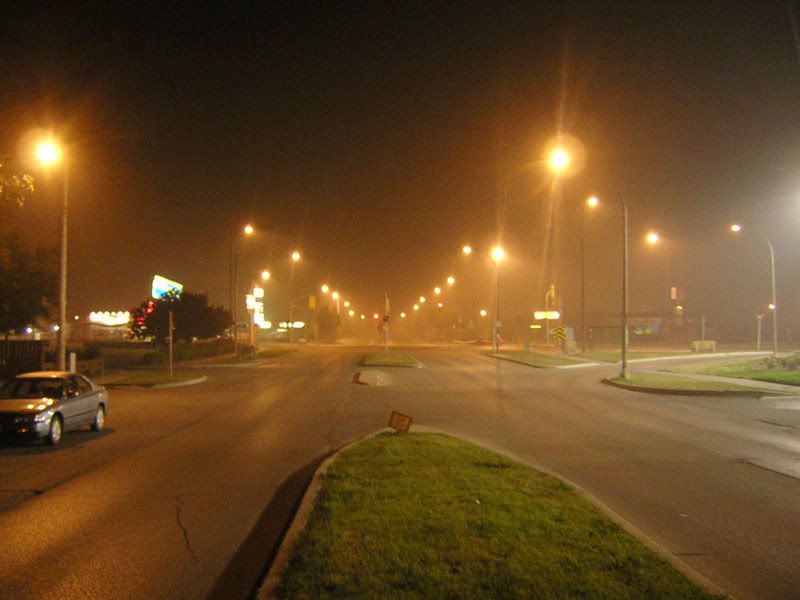 Now where did
that
come from? Really, now. If you guys are going to throw me into Silent Hill, you can at least give me a warning siren first.
Strangest thing -- it looks like fog, and it behaves like fog, but I could
swear
this smells more like... like...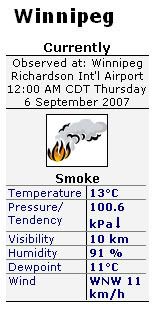 Oh. Huh. Okay.
Winnipeg, you know I love you, but you're kind of bizarre sometimes.
Michael Franti & Spearhead - Yell Fire!
(
Yell Fire!
, 2006)
[
buy
|
site
|
myspace
]