As you're well aware, the festive season we find ourselves in is busy for everybody involved -- and I've been so preoccupied with other various things that I nearly forgot to once again plug myself shamelessly.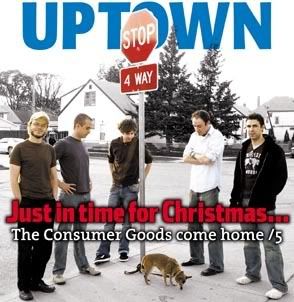 When I say "
Uptown
", you say "Mag"!
Uptown
!
Well, that's a bit better. We're getting there.
Stand strong, true believers! I'm sure I've got two or three posts left in me yet before the year is done, so feel free to meander back from time to time when you have a free moment.