I'm twenty-four! That's pretty old, so I'll probably be dead soon.
Anyway: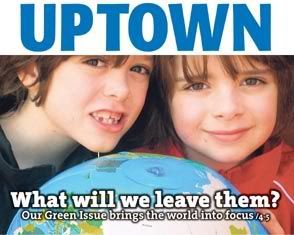 Uptown Magazine
! Vicious
and
delicious! You're pretty savvy, so you know
what's up
.
Smoking is a bad idea, smoking around your children is a bad idea, and smoking around your children while you're also simultaneously operating heavy machinery is a combination of several bad ideas all rolled into one. Hey, grab a few beer while you're in there, too! Clearly you know what's best for your family.
Where was I? Ah, yes. A birthday! I'll need some cake.