What's fourty-seven years old and never stops sucking? (For the sake of argument, I'm going to pass on the obvious Yo' Mama joke.) That's right -- it's The Family Circus!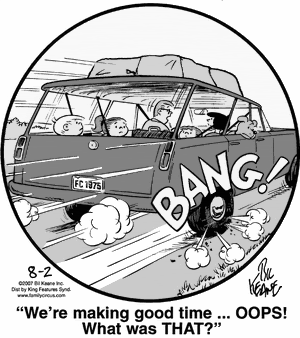 OH
OH
MY SIDES
DEAR FRIENDS I DO BELIEVE I HAVE BUSTED A PROVERBIAL GUT FROM CARRYING THIS BELLY FULL O' LAUGHS
THE KNEE-SLAPPER THIS PARTICULAR DAY IS SO WITTY BECAUSE OF HOW TRUE IT IS
How do you get
away
with this? Seriously, how? Where is the entertainment value in this?
Who honestly wakes up in the morning and goes "Oh, boy, sure can't wait to read me some Family Circus"?
God, I miss Gary Larson.